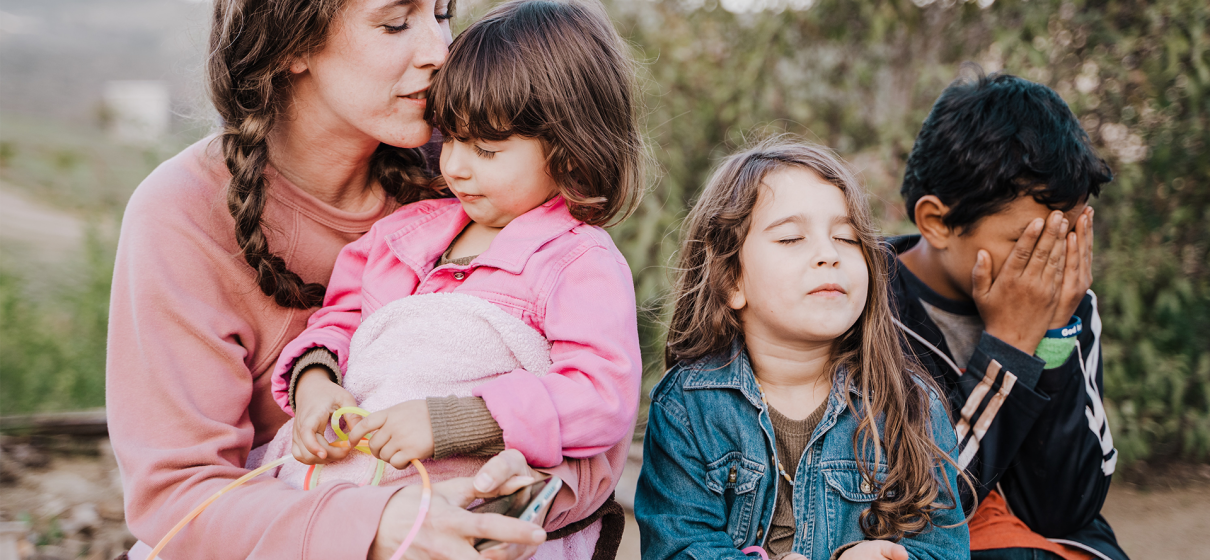 A Simple and Powerful Prayer for Your Child
I remember learning about an approach to prayer years ago when my son was a toddler, and I'm grateful for the way it shaped me as a young father. The advice was simple and practical – use Ephesians 3:14-19 as a way to pray for those you love.
My son is a teenager now and I continue to pray this way for him and my other children. Using these few verses from the Scriptures to direct my prayers has not only helped me pray clearly and consistently for my kids, it has formed the deepest hopes and dreams I hold for them in my heart. I expect to ask God for these things in my kids' lives for the rest of my life.
Ephesians 3:14-19 says, "For this reason I bow my knees before the Father, 15 from whom every family in heaven and on earth is named, 16 that according to the riches of his glory he may grant you to be strengthened with power through his Spirit in your inner being, 17 so that Christ may dwell in your hearts through faith—that you, being rooted and grounded in love, 18 may have strength to comprehend with all the saints what is the breadth and length and height and depth, 19 and to know the love of Christ that surpasses knowledge, that you may be filled with all the fullness of God."
Wrapped up in these five verses are three powerful things I ask God to do in each of my kids' hearts.
Lord, please give my child faith in Christ
I strive to teach my kids about who Jesus is and what he has done, but try as I may, I cannot create faith in their hearts. I know God has to be the one to give them the grace of his presence and roots of faith, so I make verses 16 and 17 my request to God saying, "Lord, grant my son strength through your Holy Spirit so that Christ would dwell in his heart through faith."
Father, please show my child how much you love them
I have spent a lot of time considering the richness of verses 18 and 19 in my own heart. This is the most impassioned prayer I regularly bring to God, "Father, please open my daughter's heart and mind to the depths of your love. Help her know, without question, that she is loved by you. Give her security and identity rooted in your unquestionable love. Help me love her like you do."
I often add in a confession of my own faults and shortcomings as a father and ask God to answer this prayer in spite of me. My kids need to know the nature of their true father and I ask God to help me be more like him.
Lord, please fill my child with your presence
This passage has God's presence as bookends. Paul tells his reader that he bows his knees to ask that God gives them strength and power through the Holy Spirit in their inmost being, and he finishes hoping his reader is filled with all the fullness of God.
I make these words my request saying, "Lord, whatever my son faces today, be ever present to shape his experience, thoughts, and actions. Fill him with your Spirit and give him strength and wisdom to live differently — to live for you."
I have many hopes for my kids but none more important than these. Consistently asking God to give and grow faith, to expand their knowledge of his love, and to make them aware of his presence each day has shaped the way I parent and the heart I have for each of them.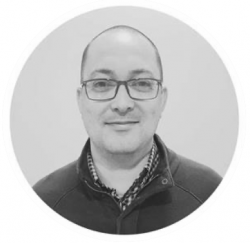 Latest posts by Lance Lawson
(see all)
https://clearcreekresources.org/wp-content/uploads/2022/03/MicrosoftTeams-image-40.png
1080
1920
Lance Lawson
https://clearcreekresources.org/wp-content/uploads/2020/01/CCResources-1.png
Lance Lawson
2022-03-24 11:42:00
2022-03-24 11:42:00
A Simple and Powerful Prayer for Your Child