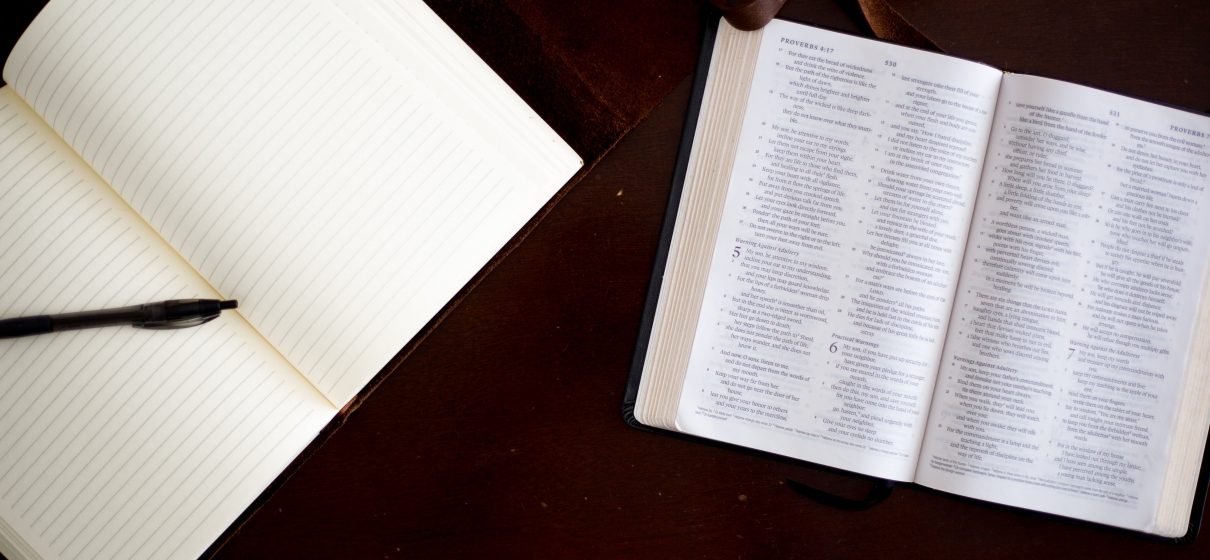 4 Questions I Ask Myself When I Read the Bible
One of my deepest joys in life is to read and study the Bible with my small group. Sermon questions, Christian living resources, and discipleship curriculum all have their place in the life cycle of a small group, yet, there is nothing like the experience of reading and studying through the Bible with others. The community and accountability in small group helps to keep me on track. The way God speaks to me when I read his Word is incomparable. And the joy of seeing the Scriptures shape people I love is encouraging to my soul.
The first time I led a small group all the way through the Bible, I realized that coming up with new discussion questions each week was a lot of pressure, and people in the group didn't know what to be prepared for. So, I decided to pick a set of questions that we could use as a guide, no matter what part of the Bible we were studying.
I've found that these questions work whether you're reading the Bible alone or with others, occasionally or daily. I hope you find them useful.
Where am I in the Bible?
This question is all about context and opens the door to many more questions. Is this passage in the Old Testament or the New Testament? Is it historical or poetic or correspondence? What did the author and original audience have in mind?
Context is most helpful to have before jumping into a passage. It shapes the way we understand the Scriptures and helps us apply them more faithfully. A good study Bible is the best tool for this. We recommend the ESV Study Bible.
How does this text point to Jesus?
If you're new to the Bible, it's okay to not know how to answer this one. Jesus is the focus of the Bible, but it isn't explicitly clear how every passage connects to him. The more you read the Bible, and the more you learn about the story of Israel, the more you'll see the unity of the story and the connections to Jesus.
It might seem silly, but a great resource to get you started is The Jesus Storybook Bible by Sally Lloyd Jones. She paraphrases stories from the Bible in kid-friendly language and ties each one to the story of Jesus. You aren't too old for a children's Bible, I promise!
Another great tool is the book God's Big Picture by Vaughan Roberts.
How should I live differently in light of this text?
All Scripture is breathed out by God and profitable for teaching, for reproof, for correction, and for training in righteousness, that the man of God may be complete, equipped for every good work.

– 2 Timothy 3:16-17
The Bible can be challenging to read because of the work it takes to understand it, but it can also be challenging to read because of the way it exposes us. Getting acquainted with the story of Jesus isn't enough.
The Bible requires a response and asking yourself this question opens your heart to the prodding of the Spirit.
My favorite resource for this is a journal. You don't have a write a novel each day, a few bullet points will do. Looking back on your notes months or years later will encourage your soul in ways you can't expect. Keeping a record of God's faithfulness is worth the effort.
How will this text help me reach my Top 5?
Therefore, if anyone is in Christ, he is a new creation. The old has passed away; behold, the new has come. All this is from God, who through Christ reconciled us to himself and gave us the ministry of reconciliation; that is, in Christ God was reconciling the world to himself, not counting their trespasses against them, and entrusting to us the message of reconciliation.

– 2 Corinthians 5:17-19
This question is all about mission. God has called us to join with him and to share his message of love and reconciliation. Reading the Bible with your Top 5 in mind will equip and motivate you to be intentional with them. The Bible is about Jesus, and your loved ones need to hear the truth about him.
A great resource for this is the Top Five app. It can be found wherever you download apps. This app allows you to keep notes for each person, including thoughts about Scripture passages you come across that may be meaningful for them.
I hope these questions are helpful for you. The Bible is worth exploring!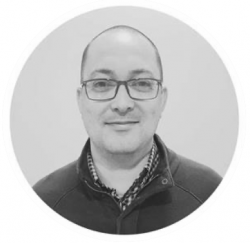 Latest posts by Lance Lawson
(see all)
https://clearcreekresources.org/wp-content/uploads/2020/12/payton-tuttle-XJYl0CvMu5Y-unsplash-scaled.jpg
1365
2048
Lance Lawson
https://clearcreekresources.org/wp-content/uploads/2020/01/CCResources-1.png
Lance Lawson
2020-12-29 05:30:08
2020-12-28 23:11:47
4 Questions I Ask Myself When I Read the Bible