Close Quarters, Healthy Marriage
All areas of life are being tested right now: finances, health, school, work, and for many of us, marriage.
Social distancing presents opportunities to grow, but can also create friction in our marriage. Amidst the constraints of space, new responsibilities, and fear, we often end up treating those we love the most, the worst. We take out our frustrations on each other, lose patience quickly, and aren't able escape from the issues in our relationships. We should offer each other a lot of grace — we are in a unique and difficult place — but we can also use this experience to learn how to love our spouse better and strengthen our marriages.
1. Begin with Humility
The starting point is recognizing that our own broken nature is the biggest problem in our marriage. It's not the order to stay at home, it's not our spouse's annoying habits, it's not financial uncertainty—it is our own brokenness. Not because we are horrible all the time, not because we are worse than our spouse, but because we are all broken.
We are called to initiate the other-centered, patient, enduring love of Christ to our spouse, regardless of how they are acting.
Ask yourself, not whether your spouse is living up to your expectations, but where are you falling short of this type of love? We so often fail, but transformation is possible when we begin with repentance. In order to love our spouse well, we have to see ourselves clearly and confess—only then can we turn around.
With all humility and gentleness, with patience, bearing with one another in love.

Ephesians 4:2
2. Rest in Grace
Yes, we are broken, but we are also completely forgiven in Christ, which changes everything. In order to extend this grace and forgiveness to our spouse, we must remind ourselves of the gospel love of God – a love that we do not deserve and can never hope to return; a love that is enduring and transformative.
We forgive because we are forgiven.
Instead of white-knuckling our way to restoration through our own effort, we must learn to rest in the grace offered to us in Christ, letting his forgiveness transform us into people who offer this same grace to those around us. And when we do this, when we forgive as we are forgiven—for minor daily hurts or life-altering mistakes—it produces patience, endurance, and love in our marriage.
Put on then, as God's chosen ones, holy and beloved, compassionate hearts, kindness, humility, meekness, and patience, bearing with one another and, if one has a complaint against another, forgiving each other, as the Lord has forgiven you, so you must also forgive.

Colossians 3:12-13
3. Embrace your Identity 
Even when we approach our relationships in humility and with grace, we cannot escape the reality of conflict. The stereotypical marriage fight—which way should the toilet roll face—has taken on a new meaning today, but here's the truth: it was never really about toilet paper. We think we are arguing about whether the roll goes over or under, but these arguments are actually rooted in issues of trust and love. Something simple triggers us, we feel disrespected or unloved, and then spiral into an argument.
In order to break free from cycles that leave us distant and defeated, we must remember and trust that we are chosen and loved completely by Jesus. Only then can we let go of needing our spouse to fill this place of identity. An identity centered in Christ frees us to listen without becoming defensive, to reject the temptation to blame, and to respond to our spouse with empathy and patience.
In this love, not that we have loved God but that he loved us and sent his Son to be the propitiation for our sins. Beloved, if God so loved us, we also ought to love one another.

1 John 4:10-11
We all desire happy and fulfilling marriages—and that's good— but, the goal of marriage as Christians isn't personal happiness, it's much greater.
God's design is that our marriage would reflect his own love and faithfulness and transform us into the image of Jesus. When we turn toward each other in humility and forgiveness, grounding ourselves in the truth of the gospel, he is able to use these difficult moments for his good purposes.
We are broken, but because of Jesus, we are empowered by his Spirit to transform our brokenness into marriages that reflect the beauty, love, and purposes of God. There are many suggestions on how to fill our time right now—read more, learn a new language, pick up a new hobby—but what if, instead, we build marriages that glorified God and drew others to Christ?
In the middle of trial and testing, may we all turn toward God, turn toward each other, and create something beautiful together.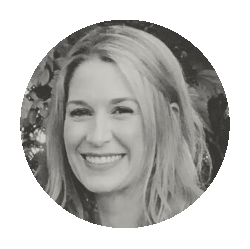 Latest posts by Rachel Chester
(see all)
https://clearcreekresources.org/wp-content/uploads/2020/04/man-and-woman-couple-wearing-their-silver-couple-bond-ring-121848-scaled.jpg
1365
2048
Rachel Chester
https://clearcreekresources.org/wp-content/uploads/2020/01/CCResources-1.png
Rachel Chester
2020-04-16 07:00:20
2020-05-18 16:31:43
Close Quarters, Healthy Marriage