The Protestant Reformation – arguably, one of the most impactful events in history – unofficially kicked-off when Martin Luther posted a list of grievances on the door of the Wittenberg church. His opening statement included the claim that "all of the Christian life is to be repentance." When Jesus began his preaching ministry, his cry was "The kingdom of God is at hand; repent and believe in the good news," (Mark 1:15). The repentance that Jesus calls us to is not a one-and-done event, but rather an ongoing change of direction. Those who hear and obey Jesus are called away from a life of sin and toward a life of following him.
But what does it really look like to live a life of repentance? For many, the word repentance conjures a picture of self-contempt and worthlessness. However, a life of repentance is a full life.
What Repentance Is Not…
As Jesus calls us to repent, the call is to turn away from sin and toward him. A lifestyle of repentance is not simply turning away from what Scripture calls sin; it is also believing in the goodness and saving work of Jesus. To repent without believing in Jesus is nothing more than an attempt to improve or save ourselves. Pastor and author Tim Keller refers to this kind of repentance as "religious repentance," explaining that repentance without the Gospel is self-righteous and based on avoiding punishment. If we merely turn from sin for self-seeking purposes, we will not grow closer to Christ. Rather we might grow in resentment, like a child that only obeys her parents in order to get what she desires.
Religious repentance is an activity that we perform in order to receive something. One who fears hell might repent in order to avoid it, like a "Get Out of Jail Free" card. This kind of repentance will not lead to a life of devotion to Christ. In reality, religious repentance misuses Jesus' death and resurrection.
We must also avoid thinking of repentance as a means of receiving earthly benefits.
What Repentance Is…
The pages of Scripture are dripping with calls to repent and examples of repentance. Examining the nation of Israel in the Old Testament gives us great picture of the necessity of living in repentance. Israel knew the Lord, but often turned away from him. When the Lord would call his people back to him, he spoke clearly about the seriousness and consequences of sin, but he also told the people of his goodness. The message of the prophets could be dire, but God always reminded his people of whom they would be returning to.
We as the Church would be wise to learn from the example of Israel. Our Lord is a sovereign, holy, and perfect God. Sin is an affront to him, leading to separation and death. But, our holy God is also good and merciful. When he calls us to repent, we must turn from sin and believe in the work that Jesus has done on our behalf.
How Then Should We Live?  
Without repentance, it is impossible to live a life fully devoted to Jesus. While it is true that salvation has been gifted to us, we are not yet delivered from sin's presence. Because Jesus has given us a new identity, we must repent of the sin that would turn our affections away from Jesus. Because of our new identity as Christ followers, we have a new standard of how to live. Our new identity drives our activity. When we fall back into our old, sinful activity, we must repent and believe in Christ. This is why Luther stated so clearly that the Christian life is one of repentance. As believers, repenting and believing should become as natural as breathing. The following is a list of practices to help us live a lifestyle of repentance:
Know God: Learn more about who God is. Study his attributes and read Scripture. Write down how he has worked in your life so that you can remember his goodness.
Know Yourself: Recognize the seriousness and depth of your sin. The more we recognize God's holiness and our sinfulness, the more we become aware of how our sin separates us from God. Recognizing this gap will also grow our thankfulness for Jesus' saving work. Our small groups can be helpful here. Trusted Christian brothers and sisters can help us see sin we might be blind to.
Talk to God: Make time in prayer for repentance. Ask the Lord to show you any sin that you might not recognize. As you pray, remember the Gospel and turn to Jesus for forgiveness.
Turn: Take repentance seriously enough to make practical steps to avoid sin. Confess struggles to your small group. Be honest and accountable to brothers and sisters in Christ.
Stay Hopeful: Look forward to the return of Christ and the ultimate defeat of sin.
---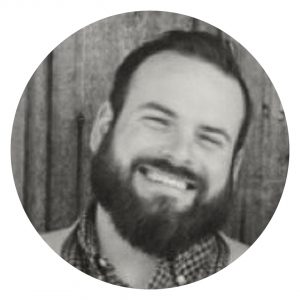 Latest posts by Gary Vander Wiele
(see all)
https://clearcreekresources.org/wp-content/uploads/2020/06/jorge-dominguez-Bv9yovDQZl0-unsplash-scaled.jpg
1319
2048
Gary Vander Wiele
https://clearcreekresources.org/wp-content/uploads/2020/01/CCResources-1.png
Gary Vander Wiele
2020-06-30 10:13:03
2020-06-30 14:35:47
Repentance