A Study of Zephaniah: The Gracious Love of God
In the summer 2020 message series "For the Love," the Clear Creek Community Church Teaching Team will examine one of the least known sections of the Bible, the books known as the Minor Prophets, to better understand the great love of God and our faithful response to that love. Join with us in reading each book along the way! Each Sunday afternoon we will post an introductory video by The Bible Project and a 5-day reading plan with reflection questions to prepare you to hear the following Sunday's message.
---
DAY 1—Read Zephaniah 1
Zephaniah begins his book with a brief note to give us some clues about the author and setting. Who is Zephaniah's famous ancestor? (You can review his story in 2 Chronicles 29-32.) During whose reign was Zephaniah prophesying? (You can review his story in 2 Chronicles 34-35.) Bonus question for those who read the 2 Chronicles texts—what similarities do you see between these two kings and their reigns?
"The day of the Lord" is an important theme throughout the book of Zephaniah, when the Lord will come bringing both judgment for sin and restoration for the righteous.  What type of prophecy do we see in today's reading: an oracle of judgment, repentance, or salvation? What nation and city are the targets for Zephaniah's message? What clues do you see about the reason for this oracle?
APPLY—In verse 12, Zephaniah accuses the men of Jerusalem of complacency, of thinking that the Lord isn't actively at work in either salvation or judgment. This is such an easy mindset for us to fall into. When have you been distracted from God's work by your own agenda or priorities? How do our false beliefs about God's character and activity lead us to see him as unavailable or uninvolved? How do you need to shift your thinking in order to both appreciate his sovereignty and participate in his mission of redemption?
DAY 2—Read Zephaniah 2
In Chapter 2, Zephaniah turns the message of God's judgment against the surrounding nations, almost as though he stands on the hills in Jerusalem and looks to each of the compass points. Verses 4-7 are directed at the cities of the Philistines, a nation located west of Judah. What does Zephaniah say will be their punishment? What glimpse of hope for the people of God can be found here?
The nations of Moab and Ammon, Judah's eastern neighbors, are addressed in verses 8-11. What characteristic do these nations display that is the source of their downfall (v. 10)? What three things does the Lord encourage his people to seek in verse 3 so that they may avoid the same fate?
APPLY—Cush (v. 12) was a nation located south of Judah, and Assyria (v. 13-15) was the great power in the north who had already conquered the nation of Israel by Zephaniah's time. Verse 16 makes clear Assyria's pride in their own sufficiency and exceptionalism. Has comfort ever made you complacent? In what ways can having all our desires met lead us away from faith? What can you do today to remind yourself of your ongoing need for the Lord's provision and presence?
DAY 3—Read Zephaniah 3:1-8
The people of Jerusalem would probably have cheered throughout the last chapter, as Zephaniah proclaimed God's judgment against all their enemies—but then he launches into a scathing indictment of his own nation. In what actions do you see Judah's pride displayed in verse 2? What would a response of humility before the Lord have looked like instead?
Zephaniah continues his accusations by naming specific groups among his people, detailing their failures. What officials does he identify (v. 3-5)? Of what are they guilty?
APPLY—Verse 8 closes today's reading with an image of fire, burning and consuming everything in its path. Which of God's character traits are being depicted in this metaphor? Why do we sometimes see these traits as less true of God's character than his love or grace? How do we need to shift our thinking to see these aspects of God's nature as not only acceptable but even desirable?
DAY 4—Read Zephaniah 3:9-13
Today's reading reveals that the flames of God's wrath are not merely destructive—it will also burn away wickedness and purify those whom he has chosen, removing all rebellion and pride. Read the story of the Tower of Babel in Genesis 11:1-9. How can Zephaniah's prophecy in verse 9 be seen as a reversal of the judgment at Babel? How is this beautifully fulfilled in Revelation 7:9-10?
Zephaniah continues his emphasis on pride as the downfall of God's people, with humility as their only chance of salvation. What character traits does he juxtapose in verses 11-12? How will their actions be transformed (v. 13)?
APPLY—Today's reading concludes with a promise of a flourishing life: they shall graze and lie down, and none shall make them afraid. What is the intersection between pride and fear in our lives? How might humbling ourselves result in freedom from fear through trusting in his purpose and plan? What could you do today to begin to walk in humble faith rather than fearful pride?
DAY 5—Read Zephaniah 3:14-20
The restoration of God's people is celebrated in today's reading. Who is the active party in this passage? List the many actions that God says that he will take on his people's behalf. What benefits will we experience?
We often speak of God's promises as Already/Not Yet—already happening but not yet completely fulfilled. What promises in this passage have already been fulfilled? Which are still to come? Which of them are Already/Not Yet simultaneously?
APPLY—In a passage of lovely promises, one in particular provides a clear hope of mercy for God's people: The Lord has taken away the judgments against you (v. 15a). Read John 5:24. How has Jesus completely and perfectly fulfilled this promise? Which of the promises in today's passage have you personally experienced? How has experiencing the grace of God transformed your life?
---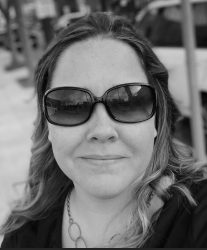 Latest posts by Mandy Turner
(see all)
https://clearcreekresources.org/wp-content/uploads/2020/05/For-the-Love-of-God_Graphic.jpg
1080
1920
Mandy Turner
https://clearcreekresources.org/wp-content/uploads/2020/01/CCResources-1.png
Mandy Turner
2020-06-28 14:00:53
2020-06-26 13:08:17
A Study of Zephaniah: The Gracious Love of God