5 Ways to Help Your Marriage Thrive During COVID-19
Over the past several weeks, most married couples have spent more time together than any time since their honeymoon. Though this constant close proximity has the potential for irritation, it also creates ample opportunity for growth and fun. Spending more time together this summer is a gift that we should embrace and utilize to grow in love for each other. 
But, how can we use this unique season to strengthen our marriage? To answer this question, we went to the experts — Clear Creek Navigators with decades of experience leading groups of married couples to become fully devoted followers of Jesus. A few of their strategies for growing your relationship together are compiled below. Which of these ideas will you implement today?
1. Plan a Date Night
We have a date night each week. We order pizza for the kids at 5 p.m., have them take showers, and then they are upstairs for the rest of the night, watching TV or playing video games. I actually put on something other than yoga pants and even some makeup. Shaun and I then order takeout or grill something, and we sit outside and relax with music on the speaker and adult conversations. We get the boys to bed at 8:30 and then watch a movie and relax with popcorn and movie theater snacks. I seriously look forward to it! 
Shaun & Elizabeth Hauser
Egret Bay
On Friday evenings, we order from local restaurants to have our date night dinner at home. We've even hung curtains near the entrance to our dining room for privacy from the kids. We listen to music while we dine together.
Scott & Tami Bishop
Clear Lake
 
Friday night dance dates! We found an online dance program that teaches us step by step. Once our daughters go to bed, we move the coffee table out of the way, throw on some socks, and try to dance the night away! It has provided some great laughs and moments of connection during this stressful season.
Ryan & Tasha Thomas
Egret Bay
2. Get Outside
We take late afternoon walks. It gives us a chance to get some fresh air, exercise, and time to chat about life. It has been good for us to take that pause in the day while getting out of the house together. We plan to keep this going long after COVID-19!
Travis & Cari Hicks
Clear Lake
We have been motivating each other to get moving! We either walk, ride our bikes, or do some other outdoor activity. As long as we are moving together, we are moving in the right direction!
Jaime & Nina Valverde
Clear Lake
Sarah and I go on walks almost every day with the kids. It gives us a chance to get out of the house, avoid distractions like TV and phones, and enjoy the kids on their bike or in the stroller. It also gives us time together as a family and as a couple. Being able to walk and talk to one another has been very important to our marriage during this time. 
Nathan & Sarah Southard
Egret Bay
3. Make Time to Talk
We make it a point to put the kids down early so that we have time and enough energy at the end of the day to talk about what went well that day, what could've gone better, and any changes to our plan of attack for the upcoming days. It's also a great time to just relax and spend time together without kids interrupting.
Derek & Abby Willis
East 96
We take a walk most evenings so Doug can get an ICEE at Buc-ees. We use this time to catch up with each other and talk through ideas, plans, frustrations, etc.
Doug & Kara Dawson
Egret Bay
We both have been working since the stay-at-home orders started, but our working hours have been different so we are not rushing out the door at 6:30 each morning to get to work. We have been able to enjoy a morning cup of coffee together, with unrushed conversation and prayer before starting the day. 
Michael & Clara Springer
Clear Lake

4. Think about the Future
We love to travel and do projects in our backyard and around the house, so right now we enjoy talking almost daily about future trips and projects. Our talks vary from camping trips to sketches about closet shelves and garage organization. It's fun to sit, plan, and dream a little together. 
Brad & Allison Swenson
West
We have started to dream together! We have been sharing with each other and our kids what we want to do post-quarantine, from planning vacations to new family norms. We aren't dreaming out of current discontentment, but with great hope that the Lord will see us through and we will forever be changed.
Aaron & Nicole Daniel
West

5. Grow and Serve Together
Our small group had each person write down one thing about their spouse on each day of the week (M-F) that they like, are grateful for, are impressed by, appreciate, etc. Then on Saturday morning they would give their spouse the list. This was very well received and neat to see how something really simple could impact one of the people you love most in this world.
Dan & Danielle Mellen
Egret Bay
We actually have been more intentional about doing our couples devotional. It really jogs the mind to think about how we are growing spiritually through our family relationships and especially with one another. It asks hard questions and provides prayer suggestions. It is fun, but difficult at times. However, it does seem to reignite our communication with each other and relationship with God.
Darren & Alecia Whitmarsh
East 96
One of the things we struggled with before COVID-19 was slowing down and taking the time to get to know our neighbors. Lately, our new favorite thing to do once we put our child to bed is sit out in the driveway and eat our dinner. It's a nice change of scenery, and we love to wave or talk to people as they walk by.
Matthew & Victoria Horne
East 96
---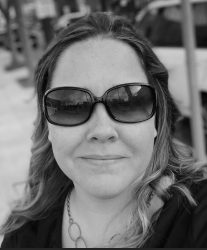 Latest posts by Mandy Turner
(see all)
https://clearcreekresources.org/wp-content/uploads/2020/05/scott-broome-4KlDZK1xWqw-unsplash-scaled.jpg
1365
2048
Mandy Turner
https://clearcreekresources.org/wp-content/uploads/2020/01/CCResources-1.png
Mandy Turner
2020-05-21 16:56:21
2020-05-22 15:50:59
5 Ways to Help Your Marriage Thrive During COVID-19