I remember the way I felt some years ago, the first time I watched our teenage son drive away on his own. Part of me was jumping for joy at getting out of the transportation business, but part of me wanted to scream, "I'm sorry world! Everyone look out!" It was a clarifying moment because as I watched him drive away I realized I had zero control of how he was going to do as a driver. Maybe even worse was the realization that I would still be responsible for how well he drove because I was paying for the auto insurance. It was a helpless feeling. The butterflies in my stomach were fluttering because I knew I had to give up control and I had to trust.
But, who to trust?
Trust Josh or trust God?
It didn't take me long to figure out that if I was going to trust Josh, which I had no real choice but to do, I had to first and foremost trust God. That's the way life always has to work, if it is going to work. We live our lives with people. All day, every day. And so, our trust in God is inescapably reflected in how we relate to the people around us. If we are not very careful to trust God first then our only option is to pin our hopes on other people, and the only way we can get other people to do what we (think we) need them to do is to control them. Running around trying to control others is a bad way to live.
The need to control is a one-way road with two lanes. One lane is filled with fear, the other is filled with selfishness. I'm going to control people to keep them from taking something from me I am afraid to lose. Or, I am going to control people to try and get what I want from them. The lane of fear is filled with the potholes of shame and guilt that come from treating other people as threats. The lane of selfishness is riddled with the potholes of frustration and despair because people are hopelessly unreliable when it comes to satisfying your soul.
The only way to exit the one-way road of fear and selfishness is to trust God first. When you do, you release yourself from the need to depend on people or protect yourself from people, you actually free yourself to serve other people. This truth is at the heart of texts like "Blessed are the meek…" "Blessed are the pure in heart…" "Blessed are the peacemakers…" (Matthew 5:1-11). People who trust God first can be the kind of people Jesus calls leaders, "But Jesus called them to him and said, "You know that the rulers of the Gentiles lord it over them, and their great ones exercise authority over them.  It shall not be so among you. But whoever would be great among you must be your servant, and whoever would be first among you must be your slave…" (Matthew 20:25-27).
Jesus proclaims those who trust God first don't have to dominate, don't need ulterior motives, and are willing to endure some injustice to restore relationships. Jesus said people who trust God first are the kind of people who are his followers and the kind of people his followers follow.
This is always an essential truth for us, but particularly so right now, because this virus is like one of those watching your teenager drive away moments. It's a flashing traffic light telling you "you are NOT in control!"
You are not in control of the measures government agencies and employers take to control the spread. You're not in control of how responsible the people who pick and deliver your groceries are. You're not in control of the people who bought up every roll of toilet paper in the universe.
I know you know all that.
But, whether you trust God first or trust people first is determining how you respond to it all.
If you are first depending on people to protect your job, your health, your savings, your vacation plans then you should be afraid. You need those people to protect what is most important to you. If you are depending first on people to address the specific impacts on your first, the way you want them to, you are going to be frustrated to the point of despair.
It isn't that those things don't matter. And, it is true that all of us have endured some degree of loss. For many it's been mostly inconvenience, but for some it has been truly catastrophic. The question is, who are you looking to for restoration? Who do you believe knows what is in everyone's best interest and has the power to bring it about? Whose goodness will allow your heart to rest enough that you can humbly obey those who administer our government and our employment? Whose power and presence can sustain you through grief and financial strain?
God first, or people first?
Who will present themselves as a servant to their neighbor? Who will rejoice in and redeem unprecedented time to be present with spouse and children? Who will regularly offer prayer for healing, wisdom, relief? The one who trusts God first, or people first?
I've been trying to figure out what my actions and emotions in response to the virus and its affects are teaching me about who I trust first. I'm trying to capture the moments of frustration and self-pity and figure out why I expect some other person to provide what no person can provide for me. Then figure out how I should respond that those people differently when I get my trusts in order.
I want to refuse to be gripped by fear, selfishness, or COVID-19 angst. I refuse to be a victim or a wet rag waiting for the next negative shoe to drop. I want God to make me pure in heart, to use me to be a peacemaker, to be someone Jesus would call a leader.
If nothing else, I know this much: I need to trust God first.
---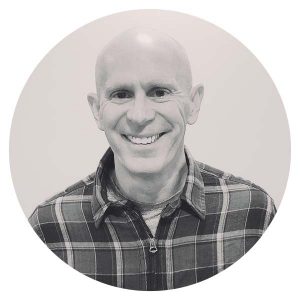 Latest posts by Greg Poore
(see all)
https://clearcreekresources.org/wp-content/uploads/2020/05/brendan-church-pKeF6Tt3c08-unsplash-scaled.jpg
1365
2048
Greg Poore
https://clearcreekresources.org/wp-content/uploads/2020/01/CCResources-1.png
Greg Poore
2020-05-07 10:50:34
2020-05-18 16:30:48
Who to Trust