Kay and I, like many other people, have been taking a lot of walks the last few weeks. It's been fun and it's been a bit strange because there are times when so many people are strolling it almost looks like a parade. Everyone walking in the street – keeping a polite distance – walking along with their dogs, children, bikes, and wagons. It's hard not to think the world would be a better place if evening walks in the neighborhood became our collective norm.
Still, there is something unsatisfying about it.
The parade has the appearance of being quaint and beneficial, until you look closely enough to see what's really going on. If you stop and just watch the "parade" through the neighborhood you notice people are together, but separate. They can get close to each other, but not too close. Some are obviously afraid of everyone and some groups are brazen in their disregard for the whole "distancing" idea.
I want to remember the picture because it so aptly illustrates what sin does.
Think about it. Like a virus, sin is unseen. It is present all around you, and even in you, and it makes you sick and it makes the people you interact with sick.
Sin is the greatest producer of "social distancing" in the history of people. Sin separates us from one another. Sin is like the unseen virus that produces conversations without hugs, presence without intimacy. Sin is the unseen virus that keeps some people bound in fear of others while some people flaunt their indifference to how they might injure other people. Sin is the virus that makes us mistrust the person approaching us, and even mistrust ourselves. So we keep safe space, we keep secrets, we erect defenses, we chase urban myths seeking cures and comforts.
Maybe the best thing that could come out of the unprecedented response to a physical virus would be if each of us would take some strong action against our spiritual virus, sin. Instead of using the current circumstances as an excuse to look outwardly and act against a physical threat, now would be a great time to look intently inward and deal with a more dangerous threat.
Here is a really good place to look for the virus: if in the midst of spending more time at home you find yourself getting irritable and impatient with your spouse, why is that? Why is it that the person you joyfully became one with is now somehow an inconvenience? What is it that is more important to you than they are? Or, what have you been thinking and doing over the years of your marriage to give your spouse reason to mistrust you or protect themselves from how you respond to life?
If there is tension between the two of you, you can "social distance," or you can wear masks to cover up and protect what you've chosen to love more. You can make your focus the harm you fear they might cause you. You can prioritize your work and personal space and just adapt to the tension. That is what is happening in some hearts and homes in the midst of this forced presence at home. And so, like the evening parade in the neighborhood it looks kind of cool, until you look closely. But if you stop and watch you notice the masks, the fear, and the mistrust.
The better response would be to kill the virus that is living in you and making you the center of your own little universe. The better response would be to hold your heart and its desires up to the truth of Scripture and face up to the ways you choose to serve you, over and against choosing to practically love and serve the person you married. The better response would be to use this unprecedented opportunity to trust God in the simplest, most mundane interactions in your home to serve your spouse. You aren't going to fix everything in a week, but you can change the trajectory of your marriage starting today, starting with you. As a beginning how about picking just one short verse of Scripture and commit to living it out at home, something like:
Do nothing from selfish ambition or conceit, but in humility count others more significant than yourselves. Let each of you look not only to his own interests, but also to the interests of others.
Philippians 2:3-4
Let no corrupting talk come out of your mouths, but only such as is good for building up, as fits the occasion, that it may give grace to those who hear. 
Ephesians 4:29
But now you must put them all away: anger, wrath, malice, slander, and obscene talk from your mouth. Colossians 3:8
You pick a verse that will attack the worst symptom of the virus in you. You probably already have one ringing in your ears. If so, do that one.
This strange sort of national "time out" period could be the best thing that ever happened to you, your spouse, your family. But only if you look inside and only if you have the faith and courage to ask God to forgive you, heal you, remake you in his image. God will do that if you let him. He has the power and the will to kill the virus in you.
I hope and pray you will respond to the spiritual virus that's in you with more energy and enthusiasm than the world is responding to a physical virus.
---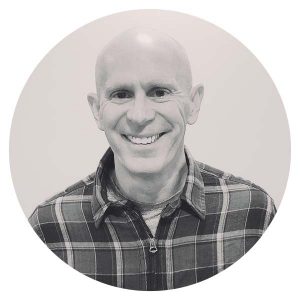 Latest posts by Greg Poore
(see all)
https://clearcreekresources.org/wp-content/uploads/2020/04/apartment-bed-carpet-chair-269141-scaled.jpg
1463
2048
Greg Poore
https://clearcreekresources.org/wp-content/uploads/2020/01/CCResources-1.png
Greg Poore
2020-04-28 17:01:09
2020-05-18 16:31:12
It's Viral