Our world is beautiful but broken, filled with both joy and suffering. When people we love are in the midst of this suffering, we desperately want to figure out how to help. How can we step into the dark moments with love? What can we do? How can we help? Our inability to fix suffering can lead us to feel helpless, but sometimes the simplest answer is the best answer: show up.  
Your presence is often the most powerful gift you can offer to someone in pain.  
Where is God in the midst of all the evil and darkness of our world? He is here. He is Emmanuel, God with us, and this transforms everything. Even in the most difficult times in our life, the presence of God with us sustains and comforts. Theological arguments on the why of suffering or scriptural truth on the value of suffering are important, but intellectual discussions are rarely helpful in moments of suffering or discomfort. These moments require relationship. We are created in the image of an eternally relational God—we are designed for relationship, with God and with each other. Through Jesus we are able to experience the blessing of God's presence, whose love transforms everything. In the same way, when we are present with each other in suffering, we are able to love each other as Christ loves us.  
A new commandment I give to you, that you love one another: just as I have loved you, you also are to love one another.

John 13:34 
When one of my children is sick or upset, as soon as I show up things are better. Just by listening to them or holding their hand, they can find peace. Usually our experiences of pain are more severe as adults, but what we need from others stays the same. Suffering requires our patient and loving presence, modeled by the God who is faithful to be present with us, always.  
Sitting at the hospital when a child is sick, listening to marriage difficulties of a friend, attending the funeral of our brother-in-Christ—these tangible moments of presence can encourage and strengthen others in their pain. Showing up in this way takes time, sacrifice, and the vulnerability of deep connection, but it is worth it. Our presence does not fix the pain and suffering in this world, but it can be powerful. When we look back on tough times in our lives, we remember who was there with us—who stepped in and in doing so brought light into dark places.  
It can be difficult to remember in the midst of suffering, but one day our King will return to wipe away every tear and make all things new. The biblical narrative culminates in a world with no more suffering, in which we are finally in the continuous and perfect presence of God, who drives out darkness completely, eternally.  
His presence changes everything. 
Then I saw a new heaven and a new earth…. I saw the holy city, new Jerusalem, coming down out of heaven from God…and I heard a loud voice from the throne, saying, "Behold, the tabernacle of God is among men, and He will dwell among them, and they shall be His people, and God Himself will be among them, and He will wipe away every tear from their eyes; and there will no longer be any death; there will no longer be any mourning, or crying, or pain; the first things have passed away." And He who sits on the throne said, "Behold, I am making all things new.

Revelation 21:1-5 
The greatest gift God gives to us is himself. To be in his presence is to know peace and relationship and rest. Another great gift God gives to us is our family in Christ, embodying the gospel of salvation to each other. The presence of our brothers and sisters demonstrates the power of compassion and reminds us of God's faithful love.
As the family of God, we can bring the light of God into the dark places until they are transformed into something new.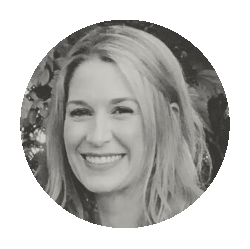 Latest posts by Rachel Chester
(see all)
https://clearcreekresources.org/wp-content/uploads/2020/04/baby-touching-woman-s-face-1257110-scaled.jpg
1365
2048
Rachel Chester
https://clearcreekresources.org/wp-content/uploads/2020/01/CCResources-1.png
Rachel Chester
2020-04-19 16:05:21
2020-04-28 18:34:40
The Power of Presence