With the advent of the COVID-19 pandemic and local churches subsequently suspending in-person gatherings for the sake of public health, a popular statement you hear from spiritual leaders is that the church is a people not a place. 
The statement isn't new. I've said it numerous times in the past. It's even on our church website in big, bold letters. Originally, the phrase was employed to help prevent folks from equating church with a building or a worship service. It was a hard turn away from biblically inaccurate statements like, "I'm going to drive to church this Sunday," or "Man, I loved church this morning." Those sentiments expose a thin view of what the church really is. On the contrary, the church is God's people on mission, which is much more than any corporate worship gathering or a building on a street corner. 
So, it is true: the church is a people not a place. 
And yet, if spending days sheltering-at-home has taught us anything, it's highlighted the reality that the church is a people who, in living out the mission, do so (at least in part) by gathering in places. 
Don't misunderstand. I am grateful that as we endure this global pandemic technology allows followers of Jesus to connect with their local churches via online services, virtual small groups, and the like. Make no mistake, this is a good and helpful thing when in eras past this would not be possible! 
But it's also woefully inadequate.
If anything, these virtual venues only serve to highlight the need for the church to gather in-person. Being face-to-face, embracing each other, the gift of physical touch, and simply feeling each other's presence in a room are specific dynamics technology cannot reproduce. And you don't need to have some big theological epiphany to come to that conclusion. 
Don't believe me?
Just start singing. 
The first Sunday we suspended in-person services I sat down in my living room with my wife and three boys to participate in our online gathering. The service opened with our worship leaders leading in song. We began to sing as well. And by we l mean me and Jennefer. My boys oscillated between mumbling and sitting in silence. Frankly, that's not too different from any other Sunday. However, the biggest difference was not doing so within our congregation, of not seeing hands raised or heads bowed, of not experiencing the power of the chorus of voices, of not sensing the intimacy of attendance. That real absence gave me a greater appreciation for real presence. Paul's instruction in Ephesians 5:19 for local churches to be about, "addressing one another in psalms and hymns and spiritual songs, singing and making melody to the Lord with your heart," came home to me in a new way. Singing alone in our living room only pointed to the truth that, as part of the church of Jesus, we aren't just a people but a people who gather in places. 
The word "church" in Greek – ekklesia –literally means "the gathered ones" or "the assembly of people." From meeting at the Temple in the Old Covenant to local churches in the New, the whole history of God's people is about, among other things, regularly coming together in the name of the Lord. This shouldn't surprise us. We are embodied people. We live in time and space. The way of the kingdom is to glorify God as embodied people – loving, embracing, touching, holding, supporting – coming together in real places. Being homebound as a nation has given me a deeper appreciation for the command of Hebrews 10:24-25 which says, "And let us consider how to stir up one another to love and good works,not neglecting to meet together, as is the habit of some, but encouraging one another, and all the more as you see the Day drawing near." 
It didn't take long for me to miss being together with my church family in a physical place. And it shouldn't. Even though the church is "a people, not a place" spread all across the globe yet carrying a unified purpose and mission, that same church thrives when it's members gather together in very real places. We were never meant to be the church alone. 
Lord, hasten the day when we can meet in places again.
---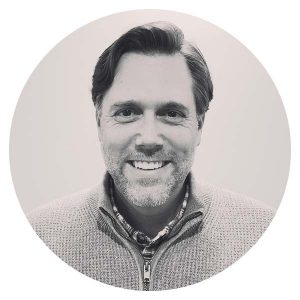 Latest posts by Yancey Arrington
(see all)
https://clearcreekresources.org/wp-content/uploads/2020/04/james-coleman-cevIeBV1A3I-unsplash-scaled.jpg
1365
2048
Yancey Arrington
https://clearcreekresources.org/wp-content/uploads/2020/01/CCResources-1.png
Yancey Arrington
2020-04-14 15:17:01
2020-05-18 16:31:49
A People Not a Place?