The Parent as Primary Disciplemaker
---
At every park and backyard in America, parents mill around jungle gyms, monkey bars, and swing sets in order to keep an eye on their kids at the playground. But, invariably, accidents happen and kids get hurt. Maybe one skins his knee on the ground, bumps heads with another child, or has some other misadventure. What is the first thing he does? Instinctively he looks to a parent to see what reaction the mishap provokes. And, inevitably, there is the parent who looks horrified and shouts in a shrill voice, "Oh my goodness, sweetie, what have you done?" To which the child, now assuming he has five minutes left to live, begins screaming at the top of his lungs.
But, there are also the parents who, when given the same scenario at the playground, immediately, confidently, and calmly say to their children, "You are okay. Shake it off and keep playing." What happens next? My sense is you already know the answer. You likely witnessed it time and again at the playground yourself. Most kids, as a result of a parent's confident and assuring counsel, move beyond the irritation and discomfort of a minor injury and continue their fun day at the playground without shedding a tear.
THE POWER OF A PARENT
Ponder that scenario for a moment. How great an influence must a parent possess that a child will emotionally interpret what has happened to him or her merely by gazing at a parent's response? Parents are their children's biggest influences. Often our work ethic, emotional patterns, or even the way we talk are just a sampling of the innumerable attitudes and actions we display in adulthood that echo our parents' example we witnessed in our childhood.
The reason this influence is so pronounced is not only because of the emotional attachment between kids and their parents, but also the sheer amount of time children spend with their families. The late seminary professor, Howard Hendricks, says that children in Christian families spend about one percent of time at church, 16 percent at school, and 83 percent at home. Even assuming these percentages shift as children move into adolescence, the message is clear: parents are the most influential human beings in the lives of their kids.
A parent's influence not only helps kids with bumps and bruises, but, more importantly, in leading their spiritual development. Indeed, the home is the discipleship strategy God ordained, and why, from the very beginning, fathers and mothers are central to the spiritual formation of their children. Contrary to what some may assume, when it comes to role and responsibility of imparting the gospel to our children's hearts, minds, and lives, Scripture focuses the spotlight, not on the church and its programs, but squarely upon parents and the home.
DISCIPLESHIP AND DEUTERONOMY 6
One of the foundational passages for this truth is found in Deuteronomy 6:4-7,
Hear, O Israel: The LORD our God, the LORD is one. You shall love the LORD your God with all your heart and with all your soul and with all your might. And these words that I command you today shall be on your heart. You shall teach them diligently to your children, and shall talk of them when you sit in your house, and when you walk by the way, and when you lie down, and when you rise.
Did you see the strategy? According to this passage, Hebrew fathers and mothers are indisputably their children's primary disciple makers. They are to teach [these truths about God] diligently to [their] children, and shall talk of them when [they] sit in your house, and when [they] walk by the way, and when [they] lie down, and when [they] rise.
THE NEW TESTAMENT STRATEGY FOR DISCIPLING KIDS
This home-centered strategy for discipleship continues in the New Covenant with the church. God's plan for children's spiritual formation continues in (not deviates from) the original discipleship path established in the Old Covenant. For example, Ephesians 6:4 reads, "Fathers, do not provoke your children to anger, but bring them up in the discipline and instruction of the Lord." When looking at the entire span of biblical revelation, the apostle Paul affirms the continuity of the parent as primary disciple maker in the days where the church has now become the people of God (cf., Heb. 12:9, 2 Tim. 1:5).
It is also worth noting that believers during both covenants had either priests, prophets, pastors, or someone whose primary designation within the community of faith involved spiritual guidance and teaching the Scripture. Yet, it is striking to see that even with these necessary, and God-ordained, individuals helping shape the spiritual formation of the people, the burden for a child's discipleship remained primarily upon the parents. This only serves to highlight the truth that God's plan has always been, and will always be, parents acting as the primary disciplers of their children.
This foundational biblical truth should also resonate with our experience, not only as parents, but as those who have been parented. Our personal patterns and habits that echo our parents' influence on us merely confirm why there is no one better to impart to a child a love for Jesus. It is also why the parent as primary disciple maker is one conviction we must firmly hold. Unfortunately, many parents often leave the responsibility for their children's spiritual growth with the church staff who lead children's ministries on any given Sunday.
At first blush this church-only strategy seems natural because, like a teacher for educational development or a coach for athletic development, specialists often play a central role in the growth of our children. Therefore, it would seem the obvious strategy for our child's spiritual growth would fall in bulk upon the pastor's shoulders and the ministries of the local church. But we have clearly seen in Scripture that both Old and New Testaments testify this is not the case. The parent operates as their child's first pastor, minister, and teacher. This does not mean our children should refrain from involving themselves with age-graded ministries of a local church. Far from it! However, it does mean those ministries are not a replacement for the parents' critical position as primary disciple maker.
If this was the type of legacy you personally received as a child, make a break as a parent. If this is the legacy you are presently giving your kids, repent and give them something worth passing down. Remind yourself that, for better or worse, you are your kids' primary children's minister and their foremost student pastor. If that feels overwhelming, then welcome to the club. I have been in ministry for three decades, hold a couple seminary degrees, teach the Bible on a regular basis, and still feel overwhelmed as I look into the eyes of my three sons and wonder what their future holds. But being overwhelmed does not mean parents get a free pass from the Bible's calling on us to disciple our children. Be encouraged! If God calls you to this role, it means you really can do it.
So, give it a try.
Let the church come along side you. And watch what God can do in you and your kids for his glory and your good!
---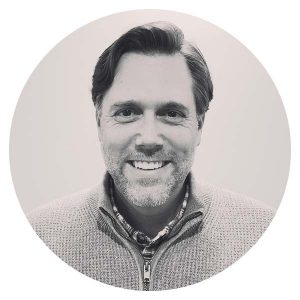 Latest posts by Yancey Arrington
(see all)
https://clearcreekresources.org/wp-content/uploads/2019/08/033didav.jpg
1367
2048
Yancey Arrington
https://clearcreekresources.org/wp-content/uploads/2020/01/CCResources-1.png
Yancey Arrington
2019-08-22 22:24:21
2020-04-28 18:45:49
The Parent as Primary Disciplemaker