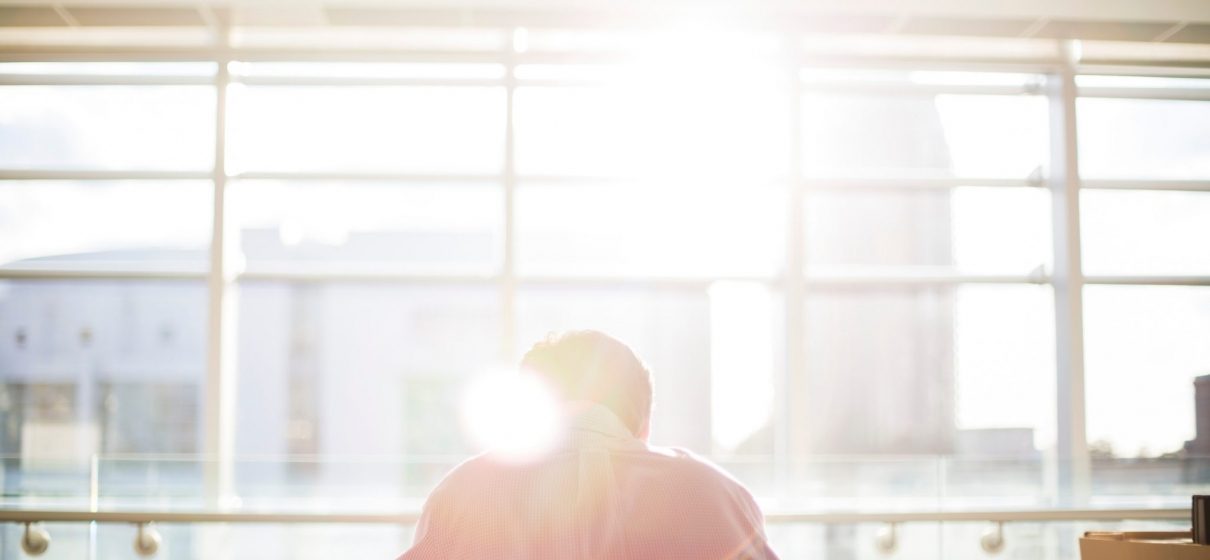 Do not lay up for yourselves treasures on earth, where moth and rust destroy and where thieves break in and steal, but lay up for yourselves treasures in heaven, where neither moth nor rust destroys and where thieves do not break in and steal. For where your treasure is, there your heart will be also. (Matthew 6:19-21)
God loves us unconditionally. He gave his son to pay the price for our sin – a price that you and I could not, and cannot ever, pay. God gave us this gift so that we would have an opportunity to give him our heart. Though he has equipped us each with our own unique set of abilities, personality, and passions, God is primarily concerned with our hearts. So, when Jesus said, "For where your treasure is, there your heart will be also,"he was emphasizing the importance of our heart's allegiance.
Jesus goes on to say, "No one can serve two masters, for either he will hate the one and love the other, or he will be devoted to the one and despise the other. You cannot serve God and money" (Matthew 6:24). He warns us that we must be careful not to put our trust in money. We are inclined to tie up our hope, identity, and security in money since it can give us a sense of personal control. God does care about our finances, but more, he cares about our heart. He cares about the motives behind the way we use our resources. Therefore, there are some fundamental elements he lays out that show us how to handle our money or finances in a godly way.
First of all, we must acknowledge that God is the owner and provider of all things. King David says it this way in 1 Chronicles 29:11, "Yours, O Lord, is the greatness and the power and the glory and the victory and the majesty, for all that is in the heavens and in the earth is yours. Yours is the kingdom, O Lord, and you are exalted as head above all."
So, what does the owner or provider of all things tell us to do with the money he has entrusted to us?  He says:
GIVE. God doesn't want the leftovers, he wants the first and best. God wants to be a priority in our lives, and because our hearts are where our treasure is, there is a pretty simple way for him to see if he has your heart. God demands to be first. Make giving the first priority in your budget. (See: Proverbs 3:9-10, Exodus 20:2-3, Matthew 6:24)
SAVE. God wants us to save for the future. He makes it clear that saving money is a wise decision. And he wants us to think strategically about every area of our life, in order to glorify him with everything we have. Make saving the second priority in your budget. (See: Proverbs 21:20, Proverbs 21:5, Luke 14:28)
LIVE ON THE REST. After we have given back to God a portion of the money he has provided for us and saved some of that money for the future, we should live on the remainder. That means we need to manage our spending, our commitments, our desires in a way that we can pay for them with the money we have left each month. 
But, be warned, when we don't live on the rest, we go into debt. Remember, God wants our hearts. He tells us that we cannot serve God and money. Regarding debt specifically, God says that being in debt is like being a slave (Proverbs 22:7). Avoid debt at all costs. If you find yourself in debt, develop a plan to get out of debt as soon as you can.
When we choose to honor God with our money, we become willing partners with him, storing up eternal treasure, and entrusting him with our lives, our futures, and our hearts.
Commit to develop a budget that allows you give, save, and live on the rest. Ask someone to hold you accountable to living on that budget and thank God every day for providing what you need.
---
https://clearcreekresources.org/wp-content/uploads/2019/09/bethany-legg-75nbwHfDsnY-unsplash.jpg
1365
2048
Mark Carden
https://clearcreekresources.org/wp-content/uploads/2020/01/CCResources-1.png
Mark Carden
2019-09-13 13:52:25
2020-04-23 20:57:04
Does God Care About My Finances?