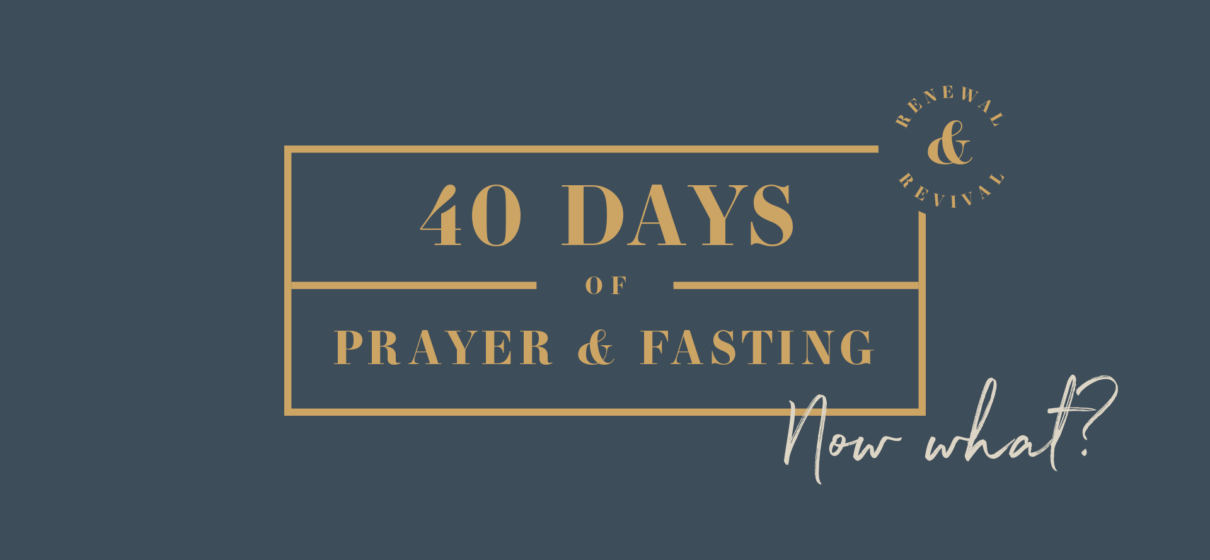 3 Next Steps After 40 Days of Prayer and Fasting
40 Days of Prayer and Fasting is over, and yet for many of us, we've seen a noticeable change in our lives after devoting intentional time each day to prayer and saying "no," to something we love for a season.
It's been so exciting to be praying the same things at the same time with the people of God in community.
But now what?
How do we continue fostering a life of prayer and devotion to personal renewal for the long haul?
Here are three ways to navigate the end of 40 Days of Prayer Fasting and keep seeking Jesus as you step into the holiday season.
1. Create a Daily Prayer Rhythm
Historically, the people of God have devoted themselves to daily rhythms of prayer. It's a great way to practice the presence of God and push pause on the busyness of a frantic life. Here are a few resources that can help with that.
2. Engage with Daily Devotionals
Having a book or app that takes you through a daily devotional, including a prayer time, is a great way to walk with Jesus consistently through your week. Reading Scripture and praying are two ways we communicate with God and stay in close fellowship with him.
3. Participate in 40 Days of Prayer and Fasting
I know what you're thinking. Didn't we just finish 40 Days of Prayer? Yes we did! But, we just wanted let you know that we've made all of this content available so now you can participate in 40 Days of Prayer and Fasting anytime. Maybe you jumped into the 40 days late or are just interested in doing it again sometime down the road. Maybe you want to invite your small group to participate together. Find all of the daily content here.
Whichever route you choose, remember that prayer is foundational to spiritual formation, and full devotion to Christ takes place through intimacy with him.
We also want to hear what this 40 Days of Prayer and Fasting experience has been like for you. So, share your story here and let us know how God is moving in your life!
https://clearcreekresources.org/wp-content/uploads/2022/11/3nextsteps03.png
1080
1920
Clear Creek Resources
https://clearcreekresources.org/wp-content/uploads/2020/01/CCResources-1.png
Clear Creek Resources
2022-11-16 13:05:54
2023-02-21 10:21:46
3 Next Steps After 40 Days of Prayer and Fasting