Take a moment to think about the struggles of these different people.
A single mom. She is working, raising kids, keeping up with the bills and the chores, and continually racing against the school schedule. The grind never stops. It is all day every day — and it is unrelentingly hard.
A woman caring both for her aging mom and her invalid husband. She has to keep working to provide what she can. She has to do all the household chores, monitor and administer medications, manage visiting care takers, and juggle continual trips to doctor's offices. It is all day every day — and it is unrelentingly hard.
A dad regularly stopping by to visit the gravesite of his child. He has a wound in his heart that will never heal. He thinks about all the games that weren't played, the graduations that didn't happen, the weddings he didn't celebrate, and the grandchildren he will never hold. His pain aches within him all day every day — and it is unrelentingly hard.
Matthew 5 tells us Jesus sat down on the side of a hill, and when his disciples gathered around, began to teach them. Jesus began with nine statements that describe the values of the Kingdom of Heaven now known as the "Beatitudes." Jesus started with the Beatitudes because they set the tone for everything he was going to say about how radically different life the Kingdom of Heaven is from the conventional thinking of society. In fact, the values of the Kingdom of Heaven are the reverse of worldly values.
The second Beatitude Jesus taught was:
"Blessed are those who mourn, for they shall be comforted."

— Matthew 5:4
It's worth a lot to the people described above, and to us, to understand what Jesus meant.
But, a couple things need to be pointed out right away, so we don't go awry in our interpretation.
First, Jesus does not only say, "Blessed are those who mourn." There is nothing inherently good about mourning. The one who mourns is enduring an overwhelming and wretched situation. Mourning is not the destination God has in mind for his beloved children.
The second thing we need to understand is what Jesus means when he says, "blessed." A common interpretation of "blessed" is "happy," but that isn't to say a person who is mourning feels happy. That doesn't make sense. The word means "happy" in the sense of "fortunate" or "to be congratulated" or even as we might say, "it's all good."  Jesus is teaching they are "blessed" in the sense that mourning is not all there is for them — God is going to bring comfort to them. God is not going to abandon them to the wretched situation they are enduring without bringing to bear the promise of the gospel.
You could rewrite this Beatitude to say, "God's people who are disadvantaged and struggling will enter better times ahead." For those who believe in God, the unavoidable mourning in this life is not all there is. So, while the world views God's downtrodden people as losers and wimps and prudes, in the Kingdom of God they will know victory and vindication. God will comfort them, give them an eternal inheritance, and set right the wrongs that produce mourning in this life.
Theologian Bruce Waltke provides a helpful definition of "wisdom" within the Kingdom of God. To be wise is to "live life knowing that true life is life that is undiminished by death."
Understanding this biblical wisdom helps us understand why followers of Jesus stand out in our culture. The world measures success and happiness based on the now. That's what it means to be secular — life and even God's goodness are measured by my satisfaction with my current situation. So, in the world, mourning is an unwelcome and unexpected experience, and when an immediate resolution can't be found people descend into bitterness and despair.
Followers of Jesus stand out against the culture because they trust God will keep his promises. They can wait, endure, and trust God even through the worst situations and seasons without despairing or disobeying God because they believe what Jesus teaches in this Beatitude.
"Blessed are those who endure mourning with faith and obedience in God, because God will comfort them." Wise people live through the worst of this life knowing there is better to come, because Jesus has come.
None if this is to say that people who trust Jesus are unscathed by seasons of mourning. God does not expect his children to act like it doesn't hurt. Mourning tries and tires our hearts, and tests our faith. But Jesus teaches that in the Kingdom of Heaven "blessed" – fortunate, grateful, happy – are those who mourn, because God will bring our mourning to an end.
And I heard a loud voice from the throne saying, "Behold, the dwelling place of God is with man. He will dwell with them, and they will be his people, and God himself will be with them as their God. He will wipe away every tear from their eyes, and death shall be no more, neither shall there be mourning, nor crying, nor pain anymore, for the former things have passed away."

And he who was seated on the throne said, "Behold, I am making all things new." Also he said, "Write this down, for these words are trustworthy and true." 

— Revelation 21:3-5
---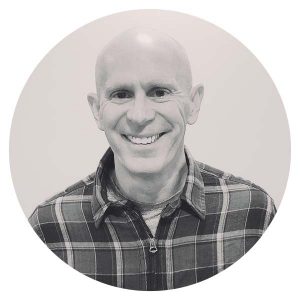 Latest posts by Greg Poore
(see all)
https://clearcreekresources.org/wp-content/uploads/2021/09/sasha-freemind-Pv5WeEyxMWU-unsplash-scaled.jpg
1365
2048
Greg Poore
https://clearcreekresources.org/wp-content/uploads/2020/01/CCResources-1.png
Greg Poore
2021-09-24 15:06:08
2021-09-24 15:07:19
Those Who Mourn