As a teenager and young adult, the leaders in my life were always limited and clear: parents, coaches, teachers, and pastors. Today, however, I have access to a plethora and diversity of leaders in every aspect of life.
There is an abundance of riches in leadership. And what a gift it is to be able to hear and learn from so many experienced and skilled people in so many areas!
But, this abundance also entails dangerous possibilities when it comes to whom we follow.
We use the term "follow" frequently in today's world, especially regarding social media, but we often forget the original implications of the word. To follow means that someone is leading us; we are trusting them to inform us, teach us, and shape us, in some way or another, even if we've never met.
I'm not only talking about Instagram feeds (although, this definitely applies to social media), but also the books we read, the podcasts we listen to, and the celebrities we desire to emulate—all the different ways we allow, and even invite, others to influence our lives.
Whether considering leaders in the Christian faith or leaders in any field at all, here are three things to consider when deciding who to follow:
1. Character above Charisma
We live in a time of influencers, and Christians certainly have their fair share.
In this atmosphere, personality sometimes matters more than content. Our culture has trained us to value entertainment, so it helps if someone is attractive, witty, and inspiring. However, the goal of the Christian life is not celebrity but Christ-like character. What should matter most is not how persuasive or articulate someone is, but who they are: the narrative of their lives.
Do they love the least of God's children? Do they speak the truth when it is unpopular? Do they live, and call you to live, submitted to the lordship of Jesus?
Charismatic leaders are exciting and enticing — and certainly you can be charismatic and also a devoted follower of Jesus — but let us remember that physical attractiveness, persuasive speaking skills, and successful ventures are not the most important things about leaders.
What should truly inspire us is a character that is conformed to Christ.
2. Humility above Hubris
Leadership comes with power. But power can be addictive and destructive.
Often, powerful leaders who are self-promoting and prideful are not only tolerated, but celebrated in our culture. Jesus, however, states clearly to his followers, "It shall not be so among you. But whoever would be great among you, must be your servant" (Matthew 20:26).
The leaders we follow should seek to look like Jesus, who although he was God, humbled himself even unto death on a cross. The king of the universe was also the suffering servant, washing the feet of his followers.
Does the person you follow spend more time seeking fame and influence than seeking God and his kingdom? Do they spend the majority of their influence for their own ambition?
When choosing who to follow, let us find someone who, like Jesus, uses their power and position to glorify God and serve other people.
3. Truth above Trend
The most challenging and important aspect of determining who to follow is understanding what they really believe.
Do you know if they hold to orthodox Christian beliefs? Are they part of a Christian community that holds them accountable?
Our beliefs about God, the Bible, and salvation affect everything.
Please do not hear me saying that you cannot learn from anyone who believes differently than you do — you can, and you should. We all should be willing to engage with those whom we disagree and learn from them. However, engagement is different from discipleship.
The world is constantly shifting its values and beliefs, and often the most popular speakers and leaders are not committed to biblical truth.
Before you follow someone — ingesting their books, appropriating their worldview, sympathizing with their purposes — make sure you understand their foundational beliefs. It matters.
Recently someone asked me for a list: write down the women to avoid and the women worth following.
Unfortunately, it isn't always that simple.
What we really need is community, discernment, and wisdom. We need a vibrant and committed personal faith, walking with others, as his Spirit and his people speak to our hearts and minds. We need to study and understand Scripture for ourselves so that we can test the truth pronounced by others through the filter of a biblical lens.
Through our church community, through faithfully listening to God's voice, through study of his Word, and through our own personal relationship with Jesus, we can develop the discernment to wisely choose which leaders to follow.
When you are following someone, consider where they are leading you. Ultimately, whomever we choose to follow should lead us beyond themselves and to our king.
In the end, in all ways, may we be led, and may we lead, others to submit to, proclaim, and look more like Jesus.
---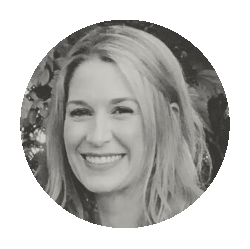 Latest posts by Rachel Chester
(see all)
https://clearcreekresources.org/wp-content/uploads/2021/05/luis-morera-d5-GkHQVlIM-unsplash-scaled.jpg
1365
2048
Rachel Chester
https://clearcreekresources.org/wp-content/uploads/2020/01/CCResources-1.png
Rachel Chester
2021-05-11 10:07:14
2021-05-11 10:07:14
Who Should I Follow?