A quick search of #blessed on social media will reveal thousands of posts and images. Take a closer look, however, and you might notice that #blessed is almost always connected to a material good, a fun date night, or a job promotion—a success in some form or another. But is this the biblical view of blessing? Are we #blessed by God when we experience happiness, wealth, or health?
The simple answer is yes, because every good gift is a blessing from God.
God created a good world, and it is a gift of grace to be alive, to experience creation, to eat good food, and to enjoy a happy marriage. These are glimpses of the world as it should be, and when we experience these good things, we are indeed blessed. When we celebrate delicious food, beautiful gardens, unique architecture, healthy children, medicine received, we rightly thank God for these blessings. All good gifts are from God, including health, wealth, beauty, and everything else he created.
But while this is a correct view of blessing, it is also incomplete.
What happens when we experience pain, suffering, and setback? Has God turned away?
This idea of being #blessed is really about the kingdom of me, not the kingdom of God. When this is the extent of how we expect to be blessed, we are missing out on the foundational aspect of God's creation and our redemption in Christ—the abiding presence of God in our life. The biblical depiction of blessedness reveals that it is not ultimately about possessions, comfort, or even happiness, but rather about the transformative power and gift of God's presence in our lives.
In fact, the entirety of the gospel story is an outworking of God's promise to Abraham that all the nations would be blessed through him. This doesn't mean that through Abraham, all the nations would get new cars, cute kids, or fun vacations. God was instead promising to restore what was lost in Eden: relationship with him reconciled, and the consequences of the fall defeated.
This promise was fulfilled in Jesus – God made flesh – who took our consequences of sin in his death and was raised to new life. His resurrected reign is the first fruit of God's redemption of all things. Jesus is the culmination of God's promise of blessing to the world.
But, confusion about what it means to be blessed isn't a new phenomenon. In the gospel of Matthew, Jesus upends what people in his culture, and people still today, regard as being blessed. He says,
Blessed are the poor in spirit, for theirs is the kingdom of heaven.

Blessed are those who mourn, for they shall be comforted.

Blessed are the meek, for they shall inherit the earth.

Blessed are those who hunger and thirst for righteousness, for they shall be satisfied.

Blessed are the merciful, for they shall receive mercy.

Blessed are the pure in heart, for they shall see God.

Blessed are the peacemakers, for they shall be called sons of God.

Blessed are those who are persecuted for righteousness' sake, for theirs is the kingdom of heaven.

– Matthew 6:3-10
This description doesn't seem to include the types of things we see associated with #blessed on social media. Jesus describes being blessed as a life crucified, a life fixed on the hope of righteousness, a life of mourning and mercy and meekness—all found in him.
In fact, this is often what being blessed looks like, right now, for disciples of Jesus. Sometimes it might be a job promotion that reminds of us God's provision and enables us to care for others. But often, it is our friend weeping beside us as we experience the depth of the brokenness in this world. It is understanding that the world is not as it should be, but that God has made things right in Jesus.
Either way, in the celebrations and in the suffering, all should lead us to the cross where all of God's blessings are found.
One day, the full extent of blessing will be experienced by God's people. His people will live in a new and restored world and walk continually in his presence. Being blessed will not be just a moment of happiness or an exciting gift, but the kingdom of God made manifest. The poor in spirit will inherit the kingdom, fully; everyone who mourns will be comforted, finally; the pure in heart shall see God, truly!
But we don't have to wait for perfection to experience blessing right now.
Through Jesus, we are restored into relationship with God, we experience the power of his presence, and we have a glimpse of the kingdom that is coming.
"He will wipe away every tear from their eyes, and death shall be or more, neither shall there be mourning, nor crying, nor pain anymore, for the former things have passed away. And he was seated on the throne said, 'Behold, I am making all things new."

– Revelation 21:4-5
We should celebrate the good gifts in our lives. But, when we post a picture and say #blessed, we should also remember that we are presently, ultimately, and perfectly blessed through Christ alone.
---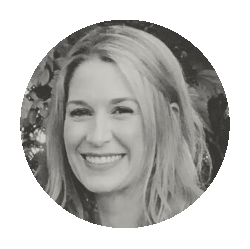 Latest posts by Rachel Chester
(see all)
https://clearcreekresources.org/wp-content/uploads/2021/04/justin-follis-A7Um4oi-UYU-unsplash-scaled.jpg
1365
2048
Rachel Chester
https://clearcreekresources.org/wp-content/uploads/2020/01/CCResources-1.png
Rachel Chester
2021-04-06 10:42:40
2021-04-06 10:42:40
Are We Really #Blessed?