Teaching is one of the most stressful jobs in the best of times. Teachers have to meet high expectations, often provide their own supplies, work early, and stay late. They love and counsel kids in addition to instructing them.
The restrictions and changes wrought by the pandemic have created an even more challenging and stressful environment for teachers. Many feel overwhelmed and under-supported. Class lists and rules are constantly changing, they are expected to fill even more roles, and many end up staying up late each night just to figure out how to adequately serve their students and meet expectations.
Teachers love what they do, but many are hurting, discouraged, and tired, especially right now. So, how can we come alongside them? How can we show them the patience and love of Christ when they are struggling?
I spoke with some of our teachers and they shared a few ways we can love and serve the teachers in our community today:
Empathize
Teachers are trying to stay positive and make the best out of challenging circumstances, but things really are difficult and your empathy can go a long way. Know they are working more than they ever have, and believe that they care about your kids more than they can say. A simple way to show you understand their situation is to keep your kids at home if they are sick. Many teachers are worried about their own health, and showing them that you understand and appreciate their position is a simple and powerful display of empathy.
Support
Teachers can always use help with school supplies, but right now that need is even greater. Ask your teachers if they have a wish list and then send them something with a supportive note. If you don't have children in school, call a Title 1 school and find out what their needs are right now. Many schools and teachers are constantly running low on PPE and other pandemic supplies like hand sanitizer and Ziploc bags. Sending these necessities can ease one burden your teacher is facing this week.
Stay Positive
Whether you are a parent, teacher, or  student, there is no doubt you will experience your own disappointment this fall. However, despite your frustrations, please do not post negative comments on social media. Before you post, or send an email, take time to think about the content and your tone. An angry or accusatory email can truly ruin a teacher's week. It is always okay to try to make changes or ask for clarification, but just be careful and kind with your words.
Encourage
Sharing a little love and appreciation will always encourage your teachers, and there are so many ways to do it. You can show your appreciation for their hard work by sending a coffee or lunch. Or maybe craft a quick email to acknowledge who they are and the great job they are doing. Little things matter: cookies, flowers, cards, or simply an encouraging word can change your teacher's day.
Pray
Teachers need our prayers now more than ever, so let's cover them with constant prayer. Let's pray for their safety and health. Let's pray that they can find joy in their work. Let's pray that they will learn to give themselves grace when they make mistakes and cannot do it all. Let's pray that they find time for rest and fun. Let's pray that they would know Jesus and rely on him now as they never have before.
Father, would you help us to love and serve our teachers well. We pray that they experience your love and protection during this season through our church community. We pray that they remember why they love to teach and that it would sustain them when teaching is really difficult. We also pray that they would be surrounded by encouragement and support as they navigate these uncertain and stressful times. Open our eyes to see opportunities to love and serve them daily. We pray that they would experience your presence and your peace, and find rest in your Son.
**Thank you to teachers, Sarah Paulk, Jennefer Arrington, Kirstyn Bullington, and Dalena Ryskoski for their contributions to this article.
---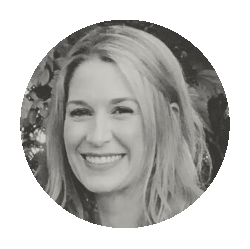 Latest posts by Rachel Chester
(see all)
https://clearcreekresources.org/wp-content/uploads/2020/10/thisisengineering-raeng-TXxiFuQLBKQ-unsplash-scaled.jpg
1366
2048
Rachel Chester
https://clearcreekresources.org/wp-content/uploads/2020/01/CCResources-1.png
Rachel Chester
2020-10-15 13:48:33
2020-10-15 13:48:33
5 Ways to Love Teachers