Hundreds of times in the Bible, God either is called Savior or speaks of saving his people. What do we need to be saved from? In Matthew 1:21, Joseph heard an angel proclaim, "[Mary] will bear a son, and you shall call his name Jesus, for he will save his people from their sins."
The cross was God's plan to sacrifice his son to rescue us from the penalty and consequences of our sins. The work of God through his son redeems us because sin enslaved us, reconciles us because sin separated us, justifies us because sin condemned us, and restores us because sin shattered our lives.
Titus 3:4-6 reads:
But when the goodness and loving kindness of God our Savior appeared, he saved us, not because of works done by us in righteousness, but according to his own mercy, by the washing of regeneration and renewal of the Holy Spirit, whom he poured out on us richly through Jesus Christ our Savior.
God's act of grace in response to our sin is the heart of the gospel. It's the essential truth all our beliefs are founded upon. But it isn't the end of the story.
When Jesus appeared to his disciples following his resurrection, he didn't just enjoy their company, he gave them a mission.
Jesus said to them again, "Peace be with you. As the Father has sent me, even so I am sending you."

John 20:21
God sent Jesus to be our Savior, but God was not finished sending. As disciples of Jesus, we also are sent into the world to proclaim that God has come to redeem and restore his creation. Do you know what we call sent people?
We call them missionaries.
This is your new gospel identity as a follower of Jesus Christ. You are a missionary. You might think, I'm not a missionary. Missionaries take their families to remote areas of Africa to evangelize natives you might see in National Geographic – then you never hear from them again. That's a missionary. I'm not a missionary! However, if you look up "missionary" in the dictionary, it just means "one sent on a mission."
We are sent as missionaries to our family, neighborhood, workplace, schools, and every other sphere of life. In other words, we're given a mission to reach the people around us, wherever we are.
Some may question whether this truly applies to every follower of Jesus or only those sent to remote corners of the world – people who chose mission work as their full-time job. But Scripture answers this question without reservation.
Therefore, if anyone is in Christ, he is a new creation. The old has passed away; behold, the new has come. All this is from God, who through Christ reconciled us to himself and gave us the ministry of reconciliation; that is, in Christ God was reconciling the world to himself, not counting their trespasses against them, and entrusting to us the message of reconciliation. Therefore, we are ambassadors for Christ, God making his appeal through us. We implore you on behalf of Christ, be reconciled to God.

2 Corinthians 5:17-21
Everyone God saves, God sends. The result of our reconciliation is we are also entrusted with the mission to implore others to be reconciled to God. Where have you been sent?
The Christian faith is a viral movement. You heard the message of the gospel from someone. They heard it from someone too. When the gospel came to you, it was on its way to someone else. Therefore, it must not stop with us. As missionaries, going and multiplying becomes our new purpose for living.
This isn't only important because of the potential impact on other people. When we don't live as missionaries, we are short-circuiting God's plan for our lives, choosing a lesser story that will not ultimately satisfy our hearts. God wrote eternity in our hearts. But we easily get intoxicated with smaller stories. The apostle Paul warns against this kind of distraction.
As for you, always be sober-minded, endure suffering, do the work of an evangelist, fulfill your ministry.

2 Timothy 4:5
You are a missionary. If you don't see yourself with that gospel identity, go back to the fact that God sent you. If you don't see yourself as sent by God, go back to the gospel truth of God as Savior. When we see God as the Savior who, in Christ, rescued us from sin, we understand better that everyone who God saves, God sends. And if we are sent, that makes us missionaries. And if we are missionaries, then our new purpose in life is to go and multiply.
---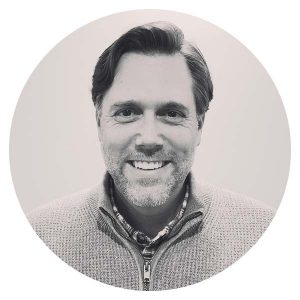 Latest posts by Yancey Arrington
(see all)
https://clearcreekresources.org/wp-content/uploads/2020/09/karl-fredrickson-DsAjH9B24G8-unsplash-scaled.jpg
1365
2048
Yancey Arrington
https://clearcreekresources.org/wp-content/uploads/2020/01/CCResources-1.png
Yancey Arrington
2020-09-17 05:30:14
2023-02-21 10:23:44
Saved and Sent