George Floyd, Racism, and Grieving with Those Who Grieve
Last Tuesday afternoon, one of Clear Creek Community Church's pastors informed our Executive Team of the developing news concerning a man named George Floyd. According to a bystander video, Mr. Floyd, a native Houstonian, died as a result of treatment by some Minnesota police officers. The next day gave way to further details of the tragedy. I was heartbroken and posted to my social media accounts:
Grieving with our fellow black Americans who feel like this is the same horrible, deflating, despairing song that's still stuck on repeat. Grateful for a better kingdom that comes. Come quickly. #GeorgeFloyd
In 2017, Clear Creek did a sermon series on race and racism where, on one of those Sundays, we spent time listening to a panel of four black pastors who shared their experiences of racism in America. It was an eye-opening, sobering, and needed conversation for the people of our church to be a part of. Since then we have preached other messages with applications addressing the sin of racism, but nothing has stood out to me as much as listening to those friends share their stories of heartbreak, despair, and disenfranchisement (as well as their hopes for the future).
I needed those voices.
Their experiences of racism, which they confirmed were generally the rule instead of the exception, are ones for which I have no personal context. I have never had rocks hurled into the windows of my childhood home with messages of hate attached to them. I have never been detained by authorities with weapons drawn as I was simply retrieving something from my car trunk. I never had families quickly scatter to the other side of the street when they saw me walking toward them going to eat lunch at a nearby restaurant.
Once again, my black friends patiently remind me that this is par for the course for those in the black community.[1]
That's why when the recent events of Ahmaud Aubrey and now George Floyd occur, the emotional dam breaks and all the pain and sorrow flows once again from people of color. It's not just about the details of one event or another but what they represent: the relentless injustice of what daily life in America feels like for the black community.
My social media feed was a cascade from my black friends of sorrow, anger, and cries of "How long, O Lord? How long?"
How long will a people endure injustice? How long can followers of Jesus outside the black community be inattentive to the cries of their Christian brothers and sisters of color within it? How long will it be until believers live out the kingdom of the gospel as it respects race regardless of what it costs them politically, relationally, socially, or financially? 
There are many places to learn how followers of Jesus can better live out the gospel as it concerns race. I encourage you to figure out which steps the Spirit might lead you to better love your neighbor in this endeavor. A good place to start is by simply grieving with those who grieve (Rom. 12:15). Add your voice of support to the despairing masses who feel the crushing sorrow of what feels like another brutal, gut-wrenching reminder that things are not the way they are supposed to be. It could be as simple as dialoging with your friends of color about how they are doing and how you can love them well.
We, the leadership of Clear Creek Community Church, grieve with our black brothers and sisters within our church and also our black friends outside it. We hope that swiftly there comes a day where the stories of hatred and brutality come to an end, and we also hope Clear Creek Community Church can be a partner toward that end as it glorifies the kingdom and King Jesus who brings it.
You are the light of the world. A city set on a hill cannot be hidden. Nor do people light a lamp and put it under a basket, but on a stand, and it gives light to all in the house. In the same way, let your light shine before others, so that they may see your good works and give glory to your Father who is in heaven.

– Matthew 5:14-16
[1] I use the term "Black community" instead of "African American community" because of some conversations with my black friends who believe the former term to be an inaccurate descriptor of the origins for many black Americans today.
---
*I wanted to write this because Clear Creek recorded the elements for the May 31st service before the events of George Floyd had come to the surface nationally. Because of this, we intentionally addressed the racial tensions of the nation in our pre-service "lobby time" Sunday morning. However, those who didn't participate in that time would likely think we went the entire day without addressing this important, national issue. We did not, have not and, God-willing, will not.
---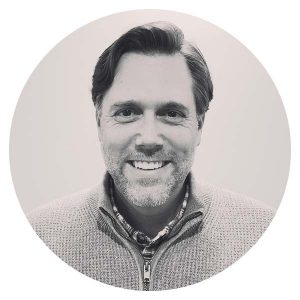 Latest posts by Yancey Arrington
(see all)
https://clearcreekresources.org/wp-content/uploads/2020/05/george-coletrain-uiyse12Hu14-unsplash-scaled.jpg
1205
2048
Yancey Arrington
https://clearcreekresources.org/wp-content/uploads/2020/01/CCResources-1.png
Yancey Arrington
2020-05-31 21:53:41
2020-06-01 15:02:04
George Floyd, Racism, and Grieving with Those Who Grieve