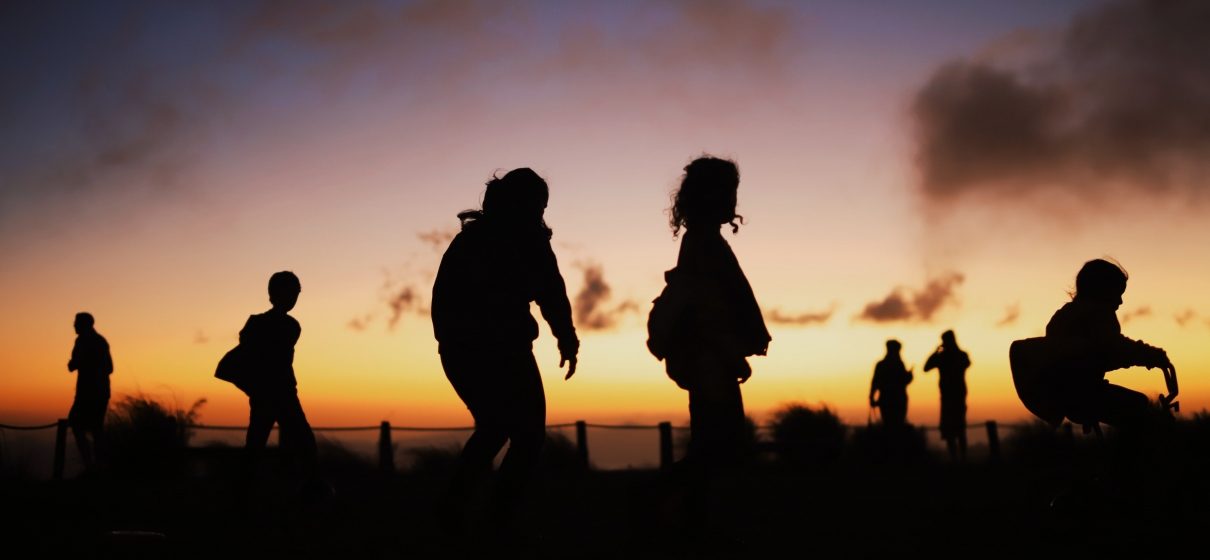 Unity Amidst Diversity: Every Nation, Tribe, and Tongue
From beginning to end, and all throughout the Bible, God paints a beautiful picture of unity amidst diversity.
Think about it.
In the beginning, God is creating, and in his creation of mankind he creates diversity. "Male and female, he created them." But don't miss the unity amidst this diversity, "God created man (all of humanity) in his own image, in the image of God he created him," (Genesis 1:27).
Though different, God created all of mankind to reflect his image. We see this played out in the rest of Genesis as the author gives us a cultural roadmap of the nations surrounding Israel and God's ultimate hope to bless all the families and nations of the earth.
In Revelation, God gives John a picture of the new heavens and the new earth, and he says, "After this I looked, and behold, a great multitude that no one could number, from every nation, from all tribes and peoples and languages, standing before the throne and before the Lamb," (Revelation 7:9a). There's coming a day when we will stand shoulder to shoulder with different races and ethnicities, worshiping God in our native languages, but united by our allegiance to the one true King.
So, if God's ultimate intent is for unity amidst diversity – if in the end, he will break down the walls that divide us culturally and we will worship in unison – why don't most churches reflect that vision here and now?
In the 1960's Rev. Martin Luther King Jr famously lamented that 11 a.m. on Sundays was the most segregated hour in America. Studies within the last decade show that 93 percent of all congregations in the United States are not multiracial in their composition.¹ A multiracial congregation could be defined as one that reflects, embraces, and enjoys the diversity of the community they are in.
So, how could our church better reflect the Kingdom of God here and now? What would it look like for us to more fully embrace, enjoy, love, and serve the diverse people of the 4B Area (from the beach to the beltway, from the bay to Brazoria County)? And how do we get there?
It begins with God.
God must give us a heart for the nations.
The mission at Clear Creek Community Church is to lead unchurched people to become fully devoted followers of Jesus Christ. We have a vision of reaching every man, woman, and child in our geography with the gospel of Jesus, inviting them into biblical community, and seeing lives transformed.
That mission and vision is born from the Great Commission.
"Go therefore and make disciples of all nations, baptizing them in the name of the Father and of the Son and of the Holy Spirit."

– Matthew 28:19
Our disciple-making mandate includes a heart for the nations; for every man, woman, and child. Not just the men, women, and children who look like us, think like us, and live like us.
God, in his grace, has brought the nations to us. You don't have to travel overseas to reach the nations because Houston is the most diverse city in America. And our pocket of Houston is becoming increasingly more diverse. But, if we are going to reach every man, woman, and child in the 4B Area, it doesn't begin with a focus on diversity itself. It can't just be a response to what is happening culturally. It must begin with God and his heart for the nations.
It takes intentional effort.
Reaching your neighbor with the gospel begins with God's heart for your neighbor. You might live next door, but God created them. He loves them. As you grow to know God's heart, he calls you to an active role in sharing the gospel with that neighbor.
If we, as a church family, are going to better reflect, embrace and enjoy the diversity of our community, it begins with God's heart for every man, woman, and child. But it doesn't end there. God calls us to play an active role in reaching every man, woman and child. That often begins with those you already have genuine relationships with. Where it takes intentional effort is in reaching people who don't look like you, think like you, or live like you. We naturally relate to and reach people who are like us; people of the same race, ethnicity, socio-economic background, and education.
But, if we really want to reach a more diverse population – if we want to reach every man, woman and child in the 4B Area – that means we need to expand our circles to have intentional, genuine friendships with a more diverse population.
Being a multicultural church may mean that we lay down some of our traditions, preferences, and comforts that are more cultural than biblical. If we want to better reflect, embrace and enjoy the diversity of the 4B Area, it will take intentional effort on all of our parts.
I pray we will continue to do whatever it takes to reach every man, woman and child with the gospel, and I pray God's Kingdom comes and his will is done in the 4B Area as it is in Heaven.
---
¹ Woo, Rodney, The Color of Church: A Biblical and Practical Paradigm for Multiracial Churches (Nashville, B&H Publishing Group, 2009), 13.
---
Latest posts by Aaron Lutz
(see all)
https://clearcreekresources.org/wp-content/uploads/2021/03/jose-pablo-garcia-YPT0ZJl-Gxg-unsplash-scaled.jpg
1365
2048
Aaron Lutz
https://clearcreekresources.org/wp-content/uploads/2020/01/CCResources-1.png
Aaron Lutz
2021-03-02 05:30:51
2021-03-01 14:09:30
Unity Amidst Diversity: Every Nation, Tribe, and Tongue