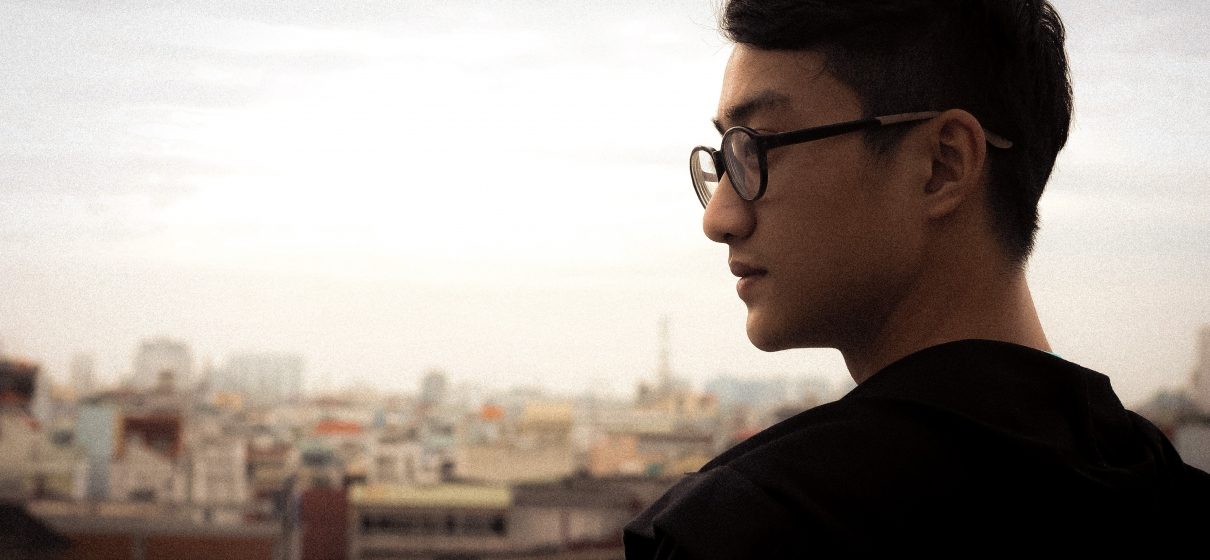 If you've spent enough time in church circles, you've probably heard the saying, "Live in the world, but not of the world."
But is this just a cliché or is this actually something Christians can and should do?
How do we live in a world that is broken among those who reject God, but still love our neighbors and remain faithful to Christ?
Let's look at a story from the Old Testament to help us understand what living in the world, but not of the world can actually look like for followers of Jesus in today's world.
After the city of Jerusalem was brutally attacked by Nebuchadnezzar and his Babylonian army, thousands of Jewish people were forced to relocate to a foreign land. Among them was a young man named Daniel. Every aspect of his life was changed quickly and completely as he walked through these dark days.
Daniel was relocated to Babylon, a majestic city and home to over 50 temples dedicated to various gods – a new world where the freedom might have appeared to be endless. Babylon provided abundant opportunity for sexual indulgence, extravagant food and drinks, lavish comforts and the prospect of wealth and success. In the book of Daniel, we read that Daniel was recruited to work for the king, but faced a tough choice: he could completely give in and embrace every pleasure the culture seemed to offer, or he could try to maintain his loyalty to God in this specific place and time.
Daniel was taken into the king's service. He learned the language and literature of the Babylonians and was given royal food and wine. But, Daniel was convicted, as one of God's chosen people, to live differently than those around him and honor God in every aspect of his life.
In Daniel 1:8, we see that "Daniel resolved not to defile himself with the royal food and wine."
He made up his mind and purposed in his heart that he was not going to compromise his wholehearted faithfulness to the Lord.
Being far from home, he could have easily come up with excuses for his behavior.
"No one will ever know."
"Everyone else is doing it, it would be weird for me not to join in."
"It's not really that big of a deal."
"Just this one time."
But it was never worth it to him. What can Daniel's story teach us about living in, loving, and serving the world, but not being conformed to it?
The pleasures of this world always battle for our time, money, attention and heart, but when we pull back the curtain we find they often offer empty promises that can't deliver.
They promise life, but give death.
They promise freedom, but make us feel more enslaved.
They promise happiness, but leave us feeling empty.
The freedom we yearn for and the satisfaction we chase will never be found in the fleeting pleasures of the world. Seeking the approval of man pales in comparison to the fullness to joy that is found in a life with God. Daniel remained obedient to God in the temptation of sinful pleasures. Staying close to God and continuing to obey him meant peace in the chaos and light in the darkness.
So, is to "live in the world, but not of the world," merely a cliché?
It can be. It can also be used as an excuse to reject God's good creation or stay away from those who don't know Christ. But a deeper understanding of how God calls us to obey him and love others can transform this much used and simplified phrase into a mission.
We are called to be missionaries in this world without letting the pleasures of the world sink their distracting and deadly fangs into our hearts. Instead, we are called to live in a way that shows that our identity, hope, joy, and peace come from God alone. Becoming a follower of Jesus means we live the rest of our lives fighting the darkness of sin and sharing the hope we have in Christ with others.
Just like Daniel, God has called us to live in this specific time and place, with our own unique opportunities to love those around us.
As citizens of his kingdom, we must listen to and obey Jesus – the true king, who loves us, protects us and has already accomplished everything necessary to make us right with God.
In a world that is still broken, may our allegiance to Christ be a light that breaks through the darkness.
You are the light of the world. A city on a hill cannot be hidden. Nor do people light a lamp and put it under a basket, but on a stand, and it gives light to all in the house. In the same way, let your light shine before others, so that they may see your good works and give glory to your Father who is in heaven.

– Matthew 5:14-16
---
Latest posts by Jenna Kraft
(see all)
https://clearcreekresources.org/wp-content/uploads/2020/08/heyphotoshoot-Rv1_qkmO4C4-unsplash-scaled.jpg
1365
2048
Jenna Kraft
https://clearcreekresources.org/wp-content/uploads/2020/01/CCResources-1.png
Jenna Kraft
2020-08-18 11:05:10
2020-08-18 11:11:25
In, But Not Of